1. Naeem Zamindar (TBC)
Chairman Board Of Investment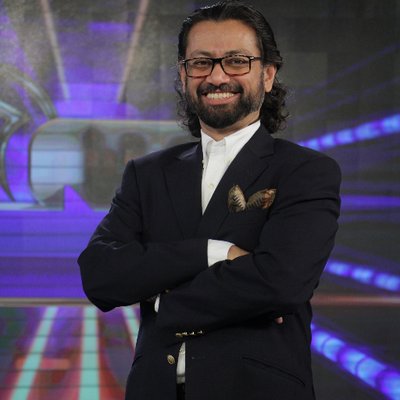 Naeem Y. Zamindar report to the Prime Minister as the new Chairman of the Board of Investment.
He is a results-driven CEO with experience in venture capital and building businesses in public and private companies, a press release said.
He is coming from Acumen Pakistan, where as the CEO he led a team that successfully set up the Pakistan Fund initiative and made investments in social enterprises and leaders.
He has been invited to join the Global Advisory Board of Acumen.
Naeem was previously the CEO of Wateen Telecom, CSO of Mobilink (now Jazz), and a Senior Investment Manager at Intel Capital in Silicon Valley where he was involved in over 20 investments in high tech firms.
Naeem Y. Zamindar was certified by the State of Washington as a CPA and has an MBA from the prestigious INSEAD Business School.
He stated that "my vision is to promote and enable Pakistan as an attractive investment destinations. I will work towards catalyzing investments into priority areas that will fundamentally enable a happier life for its citizens, especially sectors where technology can play a disruptive role, like in education, healthcare, energy and agriculture.  I strongly believe that Pakistan has the opportunity to leapfrog the development cycle because of the technology revolution and entrepreneurship."
2. Naeem Mukhtar
Chairman / Non Executive Sponsor Director
He is Chairman of the Board of Allied Bank since 2004. He is MBA from Cardiff Business School UK, Post Graduate diploma in Textiles from UK and Chartered Textile Engineer (CText ATI) from The Textile Institute in Manchester UK. He has 31 years of experience of finance and manufacturing.
Besides Chairman of Board of Directors of Allied Bank Limited, he is also Chief Executive Officer/ Director of M/s. Ibrahim Fibres Limited and M/s. Ibrahim Holdings (Pvt.) Limited, Director on the boards of M/s Ibrahim Agencies (Pvt.) Limited, ABL Asset Management Company Limited and Karachi Education Initiative and Member Board of Governors of National Management Foundation, the parent body of Lahore University of Management Sciences (LUMS). He is also Industry Co-Chair Banking Sector of NUST Corporate Advisory Council (CAC) and Senior Fellow of NUST Global Think Tank Network (GTTN).
3. Samir Mannai
CEO Saudi Portfolio
Dr. Manai has over 25 years of extensive experience in finance mainly in investment banking and private equity, particularly in MENA (Middle East and North Africa) region where he has been responsible for developing and implementing several investment projects and financial advisory transactions. He served on the Boards of several companies including KH 5 – KR - 71, chaired by HRH Prince Al Waleed Bin Talal, HSBC Private Equity Middle East Fund, and Saudi Portfolio Securities.
Dr. Mannai holds PhD and Masters degrees, both in Finance (with Honor), from University Paris - Dauphine, a Master Degree of Statistician Economists from ENSAE Paris (EcoleNationaledelaStatistique et l'AdministrationEconomique) and a Bachelor in Mathematics from Faculty of Sciences of Tunis. He is fluent in Arabic, English and French.
Dr. Mannai held various senior positions including:
• Managing Director, Investment Banking Group, Falcom, Riyadh, KSA, 2008 - 2011.
• Head of Structured Finance, Swicorp, Jeddah, KSA, 2006 - 2008,
• V.P Direct Investment Group, SEDCO, Jeddah, KSA, 2004 -2006,
• Head of Private Equity, Majid Al Futtaim Group, Dubai, 2002 - 2004,
• Executive Director, International Maghreb Merchant Bank, Tunis, Tunisia, 1999 -2002,
• Chief Financial Advisor to the President of Amen Bank, Tunis, Tunisia, 1996 - 1999,
• Professor of Finance, HEC Montreal Business School, Montreal, Canada, 1992 - 1996,
• Assistant Professor of Finance, University Paris - Dauphine, 1988 -1992.
He wrote many articles and books in various areas in Finance including a book in
International Finance, "Techniques FinancièresInternationales", Yves Simon and Samir Mannaï, Economica, 2002, Paris.
4. Usman Waheed
Ferozsons
Osman Khalid Waheed joined Ferozsons Laboratories Limited, a publicly listed pharmaceutical company in 1993 after obtaining his undergraduate degree from Harvard. He has worked in logistics, sales and marketing before becoming company president in 1999. During his tenure, the company improved its sales and profitably consistently, and has been awarded the Karachi Stock Exchange's Top 25 Companies Award six years consecutively. The company has also expanded its portfolio of medical solutions for critical diseases by forging alliances with international partners including the Boston Scientific Corporation, the world's leading manufacturer of medical devices. In 2006, in a joint venture with the Bago Group of Argentina, Ferozsons Laboratories Limited established BF Biosciences Limited, Pakistan's first biotech pharmaceutical manufacturing company. Since coming into production in 2009, BF Biosciences Limited has become the leading supplier of Hepatitis C treatment in the country, and has helped reduce treatment costs by over 60% for patients.
Mr. Waheed has previously served on the board of the Trade Development Authority of Pakistan (TDAP), Pakistan Industrial Development Corporation (PIDC), and as president of the Rawalpindi Chamber of Commerce. He currently serves on the Board of Directors of the Murree Brewery Company Limited and DGS (Pvt) Limited.
5. Jawad Aslam 
CEO, ANSAAR MANAGEMENT COMPANY
In October 2005, Jawad Aslam joined Saiban, a pioneer in low income housing in Pakistan, to head their first venture in the largest province of Pakistan as a project manager. Having worked in the real estate development sector in the US for several years, the Saiban project provided an excellent opportunity to understand the workings and challenges of the developing world. After working on the community-based low income housing project for two years, Mr. Aslam joined the Acumen Fund Fellows program and started to work on a for-profit business model for the Base of the Pyramid (BoP) to scale in Pakistan—launching Ansaar Management Company (AMC) in August 2008.
In March 2009, Acumen Fund and Bamboo Finance invested in the first low income housing project launched by AMC—a 100-acre, 3000 unit project on the outskirts of Lahore targeting families earning USD 100-250/month. With the unique features of the model—that allows for filtering of speculators and focuses on nurturing healthy and sustainable communities—AMC has been able to convince the provincial government to restructure their low income housing policies. The groundbreaking new policies encourage the private sector to get involved in public-private partnerships that solely work to address the BoP.
Mr. Aslam holds an MBA from the University of Baltimore.
6. Salman Iqbal
CEO Softech Systems
CEO of Softech Systems, established 18 years back, specializes in software product development and bespoke services for the capital, financial, telecom and healthcare sectors with client base spread across 4 continents in Canada, Germany, Singapore, Turkey, UK, US, UAE, Ghana, and Pakistan.
Lend his expertise in developing products for capital and financial markets such as stock trading, back-office, clearing, settlement and depository, mutual, pension and provident fund asset management. These solutions provide smart automated processes to reduce cost of doing business, manage regulatory compliance and operational and transactional risks. Live in over 50 corporate customers. 
 Developed healthcare solution for patient electronic record management covering all aspects of hospital management. Augmented it with a smart IOT based nursing care solution for old homes. Live at several hospitals and nursing homes.
Softech specializes in development and implementation of Order Care Solution including Order Negotiation (ON), Order Management (OM) and Catalog management (CM). As Ericsson partners carried out projects for global big names such as BMW (Germany), Etisalat (UAE), Rogers (Canada), Hutchinson (Hong Kong), Turk and Thai Telecom and Mobilink Pakistan.
Extensive experience in mobile apps, providing one stop capability covering Storyboard, Wireframes, Designing, Development (in all platforms, iOS, Android etc), Experienced in medical and nursing apps, fitness apps, customer loyalty and marketing apps, publishing and news apps, social media apps, photo apps and several others. Our portfolio of mobile projects can be viewed at http://www.softech.com.pk/mobileapp.html
The near future objective is to step up marketing and sales effort in order to fuel steep growth by widening our product footprint in African Markets. Also build further capacity to augment our existing technology skill set offerings to customers in North America and Europe.
7. Mariam Yazmin El Bacha
CEO Cinepax
Mariam Yazmin El Bacha, started her career 20 years ago in her home town of Buenos Aires, Argentina, opening multiplexes for Village Cines. She moved to the UK to start her international career with Vue Cinemas and later lived in Melbourne, Australia, developing the Gold Class locations for Village Cinemas. In 2010, she continued her journey in Vietnam, running the N1 Cinema chain, MegaStar Cineplexes, and in 2014 moved to MBO Cinemas managing 27 locations across Malaysia.
She has been newly appointed CEO of Cinepax, the number 1 cinema chain in Pakistan entrusted to do what she loves most: open new locations, create unrivalled entertainment experiences for families in Pakistan and transform people into the next generation of leaders.